Carrillo Magnet School History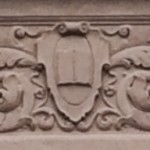 Τhe stock market crash on October 29, 1929, did not seem to influence adversely the convictions of voters in Tucson School District 1 that more schools were needed. On November 25th, the electorate approved a construction bond issue of $500,000 which built Carrillo Elementary School, Mansfeld Junior High School and Government Heights Elementary School and also enlarged other school buildings. A secondary benefit, of course, was that work was provided for construction craftsmen in the depression years that followed the market crash.
The Carrillo School construction contract went to R. H. Martin on February 15, 1930, on a low bid of $72,114.20. Architect was M. H. Starkweather. The school site at 440 South Main Avenue was the location of the old Elysian Grove, a recreational park in prior years. The original construction was a 12-classroom building.
The school was named for Leopoldo Carrillo, who had once owned the land–originally called "Carrillo Gardens" and later known as "Elysian Grove" when the land was acquired by Emanuel Drachman for development into an amusement park.
Carrillo was born in Montezuma, Mexico, on May 25, 1836, and came to Arizona about 1859 as a freighter for the United States government. He accumulated considerable wealth from this enterprise and invested in Tucson property, ranches and mines. One of his projects was a cattle ranch near Sabino Canyon and another was the first two-story building constructed in Tucson. The Weekly Arizonian of 1869 lauded the completion of construction and the opening by Carrillo of a "beautifully furnished saloon where wines, ice-cream, etc. are served up." Two years before, Carrillo had displayed his interest in education by becoming one of the original petitioners which set up District 1 in 1867. At one time he also served as a councilman for the City of Tucson.
Carrillo was married and was the founder of the local Carrillo family, many of whom reside in Tucson today.
At one time in his life, Carrillo, who had managed to live through a number of Apache raids, was captured in Sonora, Mexico, and was charged with being involved in a revolution. According to the Tucson Citizen Carrillo in 1930, "He was captured at Altar, Sonora, and held for a ransom of $25,000, a staggering sum for fifty-five years ago. His wife gathered the family jewels, disposed of property, and took the money to Altar. But once released his life hung, by a thread. Orders were given for his arrest and only by taking to the mountains was he able to escape death."
That was in 1875. Carrillo died December 9, 1890.
Carrillo School was enlarged in 1939 with the construction of four classrooms, a workshop and a nurse's office at a cost of $48,500. It was remodeled in 1957 and the library was remodeled in 1966.
When the site of Carrillo School was purchased, the School Board "inherited" a swimming pool, located in the old Elysian Grove.
The School Board, in 1930, decided to operate the pool and, in conjunction with the City of Tucson, the Board established a school recreational director. He was paid by both the city and the school district and was in fact a city-school district employee. First director of recreation was Otis Hedger.
In 1934, Harold A. (Porque) Patten, who later became a member of the U.S. House of Representatives from Arizona's second congressional district, took over the recreation director's job. Patten and Superintendent Rose developed a conflict over the recreational program and shortly after Patten took over, Rose persuaded the School Board to abandon its share of recreation activity. The Carrillo pool was then leased to the city for operation and was a favorite summertime spot for many years. The Parks and Recreation department closed the pool several years ago, and Carrillo is working with the city to plan for new ways to utilize the space.
Present day Carrillo K-5 Magnet School is well-known for its "Las Posadas" nativity pageant which originated in the late 1930's by Marguerite Collier, a well-known educator in the community. The annual event has become a tradition in Tucson and recently celebrated its 80th anniversary.
Carrillo has evolved into a Communication and Creative Arts magnet school, and has been labeled an "A" school by the Arizona Department of Education and in 2015 was named an A+ School of Excellence by the Arizona Educational Foundation. It is an excellent place for your child to start their education.